WELCOME TO
OUR NEW ZEALAND
MONARCH IS NEW ZEALAND'S LEADING PROVIDER OF EXCLUSIVE ADVENTURES, PRIMED FOR THE DISCERNING ADVENTURE TRAVELLER.
As the only full-concierge outdoor adventure and travel company in New Zealand, Monarch provides bespoke, tailored itineraries incorporating hunting, fishing, heli-skiing and unique travel experiences throughout New Zealand. The brainchild of All Black and passionate hunter Luke Romano, no two Monarch experiences are the same. Each itinerary is carefully curated with you using only the highest quality – from luxury accommodation, five-star cuisine and superb local wines, to exclusive access to secluded pockets of natural wilderness, accessible only by helicopter. An unparalleled experience, Monarch is the ultimate indulgence, bringing to the forefront the absolute "pleasure in the pursuit".
WHERE NATURE AND OPULENCE MEET
Monarch is a luxury one-stop shop, taking care of every detail from the moment your plane touches the tarmac. Experience the pristine ruggedness of the South Island while discovering uncarved powder bowls with Monarch's experienced heli-ski guides, fly to alpine lakes and rivers to cast for trout and salmon in gin-clear water, or stalk across two of New Zealand's largest hunting estates, boasting thousands of acres of pure, untouched high country.
After an exhilarating day in the clean southern air, it's a delight to retreat to Monarch's boutique lodges. Selected for their unique positions, relaxed atmospheres and truly exceptional cuisine, this is opulence you can taste and feel.
CUSTOMISED TO MAKE DREAMS A REALITY
Monarch prides itself on its ability to cater to all: Be it families with varying interests, groups of buddies hunting the world-class Red Stag, avid skiers searching for untouched terrain or couples exploring the best New Zealand has to offer. This is more than just a hunting, skiing or fishing trip. Monarch provides a feast for the senses.
We are passionate about showing you our incredible New Zealand. When our founders Per and Luke set out to create something unique and special they were not going to stop at anything.
We are like you. We are ourselves discerning travellers with a passion for the outdoors – some of us love hunting, for others there is nothing better in the world than the solitude of fly-fishing, and some of us are so mad for heli-skiing we travel the world each year in search of white gold. Monarch is a labour of love – we have made money in other industries and have now made something we are very proud of.
Monarch provides a better way to travel without having to organise things yourself – we are convenient, we save you money and provide a service in which you can completely trust.
Monarch is one of a kind – it is the only full service outdoor pursuits travel operator in New Zealand. We will get you access (that is generally unavailable) to the best lodges, incredible experiences and hunting, skiing and fishing areas.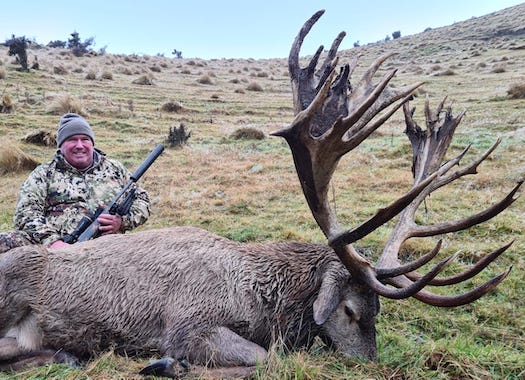 Probably the best outfitted hunt I have ever been on. Beautiful lodge and property. The guides were top notch and extremely professional. The food was excellent and everybody in the organization was a pleasure to deal with. They all went above and beyond to make sure we had a great time.

- BALLARD -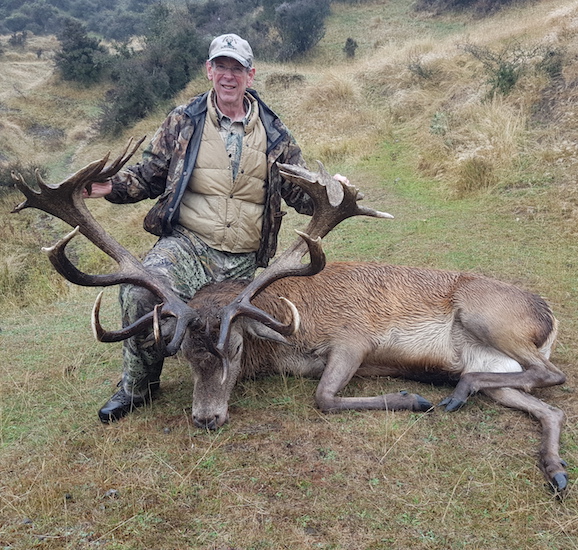 "What an experience! Luke's knowledge of the station we hunted and his consummate skills as a guide made for fantastic hunting.  We saw lots of game and two spectacular stags, one of which became mine. Thanks Luke and the Monarch staff for making my hunt of a lifetime happen. We will do this again!"

- Mark schuck -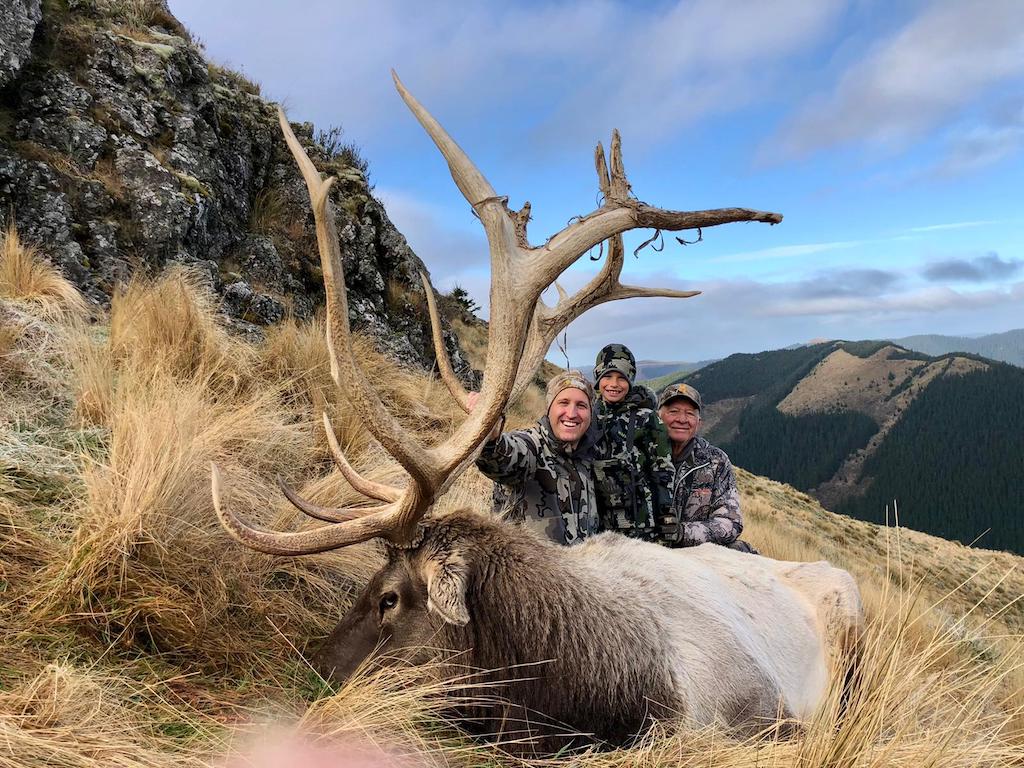 What a epic trip New Zealand has been, just finished up hunting. We took 24 animals, Henryshot 5 different species, dad took 4 different species and I took 11 different species. Stag,Wapiti, Goat, Boar, Sheep, Turkey, Whitetail, Wallaby, Fallow, Tahr, and Chamios. Monarch New Zealand is simply the best in the business thanks Luke Romano for running a top shelf outfitting business, cheers!!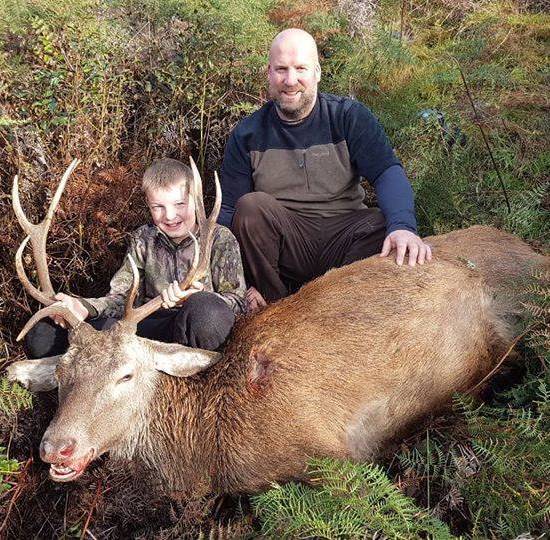 Thanks Luke! We had an awesome weekend. Jonty was pumped after shooting his first Red Stag and sticking his first pig.

- Chris Glassford -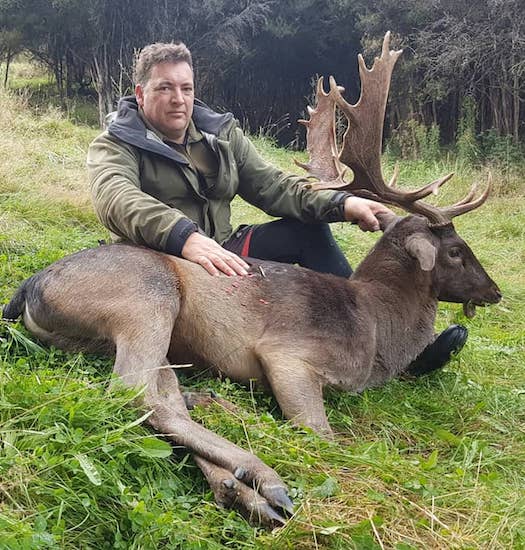 Whether it was trophy hunting or meat harvesting, going hunting with Luke was a great time and really successful too. And the locations that Monarch takes you too were some of the best landscapes in New Zealand!!!! Our hunting adventure was a real experience in such a beautiful part of the world.
- Justin Long -