RED STAG HUNTING & FLY FISHING TOUR
Fly fish for large wild trout or salmon as well as challenging yourself to bag that sought after trophy stag. All whilst taking in the breathtaking scenery of New Zealands stunning south island.
Inclusions For 2 people:
One Gold Red Stag hunt and 2 days flyfishing
3 nights at your Hunting Station
3 nights Christchurch
Including entrance to:
Thermal Pools
Shotover Jetboating Experience
Winery Lunch and Tour
COST: $12,999 USD
Days 1 – 4
Upon arrival into Christchurch, your Monarch guide will meet you at the airport and
transfer you to our hunting station. On the way however, we will stop at the renowned wine
region of Waipara taking lunch at one of our favourite wineries there. A normal hunting day will start with an early breakfast before heading in to the hills early in search of your stag and you will probably in to the late afternoon. There is always the option as well to chase rams, pigs, or fallow buck during your hunting days. The evenings you will be spent in the company of other guests and your Monarch guides around the table in the lodge reliving the adventures of the day!
Day 4 – 6
After three nights at the hunt station the last morning will be spent maybe sorting out taxidermy if  we have not already done this then your Monarch guide will take you back to Christchurch. Your accommodation for the next three nights will be in the centre of Christchurch at the restored residence of John Britten. Originally the horse stables for the Mona Vale Gardens it was here that Britten designed and built his world-record setting Britten V1000 motorcycle. The next 2 days will be spent with our fly fishing guide who will take you on tailor-made fishing trips which can include anything from fly fishing for large wild trout to salmon angling in the unique braided rivers of Canterbury. Your last day in New Zealand can be spent doing some shopping and sightseeing around the beautiful city of Christchurch, maybe take in the awesome botanical gardens or a ride up the city's gondola to view the distant mountains.
Day 7
This short trip has introduced you to some of the great outdoors of New Zealand as well
as a glimpse at some of the amazing hunting on offer here. Plus you will be walking away with a tremendous trophy and hunting stories to share. Your last day concludes with a short transfer to Christchurch airport to connect with your flight back home.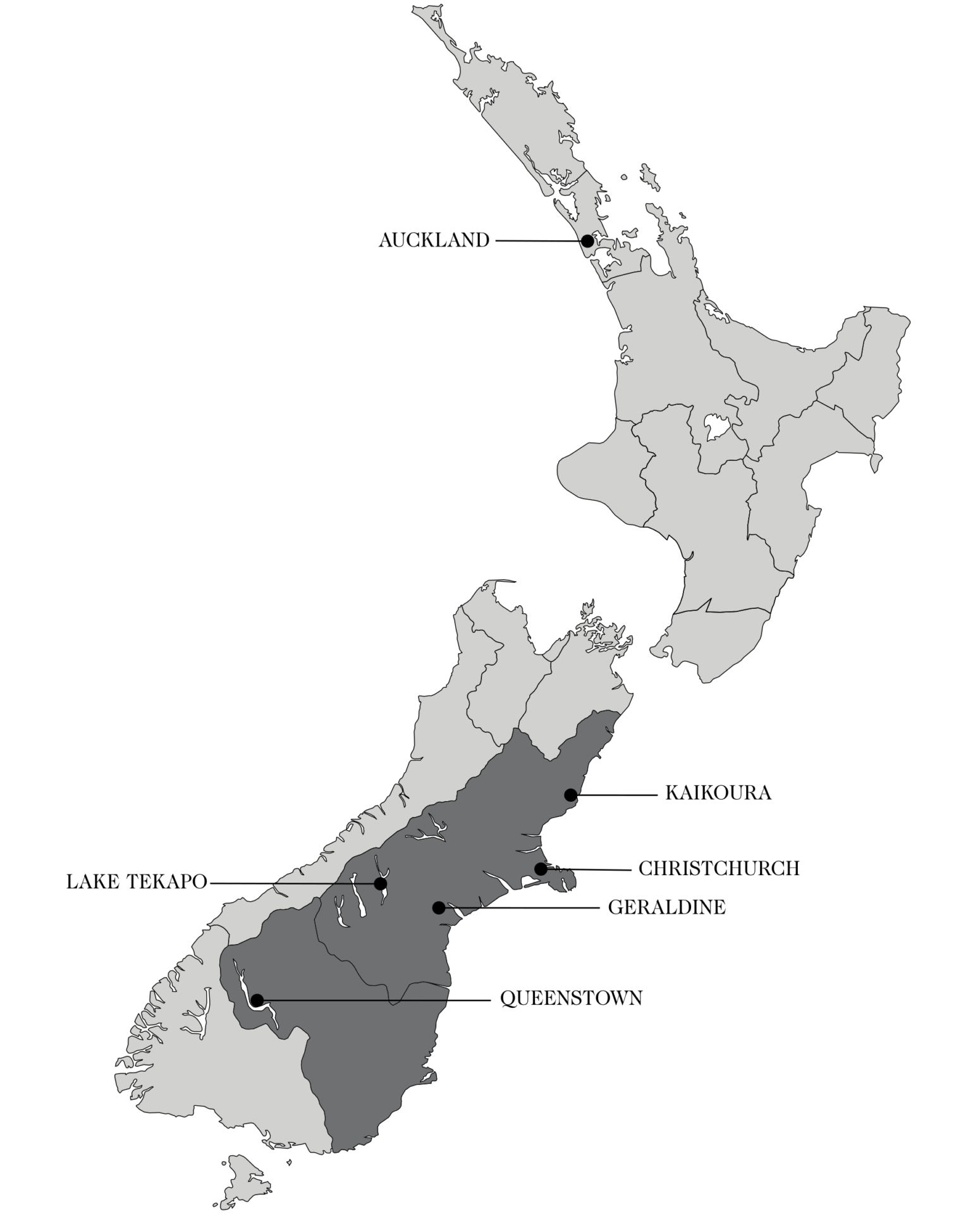 VIEW OUR OTHER HUNTING PACKAGES
After enjoying a few days hunting your trophy stag, tour some of our beautiful country and experience a tahr hunt in our alpine regions. Then head south for a few days sightseeing in the adventure capital, Queenstown.
Red Stag & Bull Tahr
Hunting
After an exhilarating 3 days of hunting, take in some more of what New Zealand has to offer with a few days at the coastal resort of Kaikoura where you can kayak with seals or view whales from the sky.
Hunting &
Whalewatching
After enjoying a few days hunting your trophy stag, tour some of our beautiful country and experience a tahr hunt in our alpine regions. Then head south for a few days sightseeing in the adventure capital, Queenstown.
Additional
Add Ons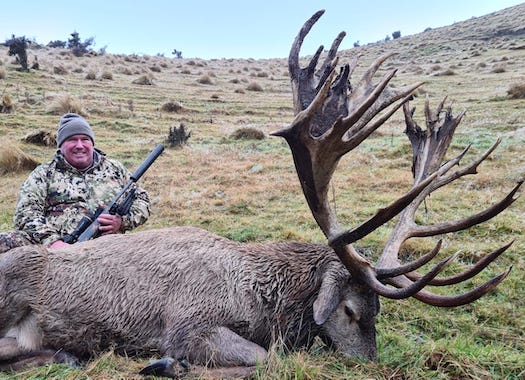 Probably the best outfitted hunt I have ever been on. Beautiful lodge and property. The guides were top notch and extremely professional. The food was excellent and everybody in the organization was a pleasure to deal with. They all went above and beyond to make sure we had a great time.

- BALLARD -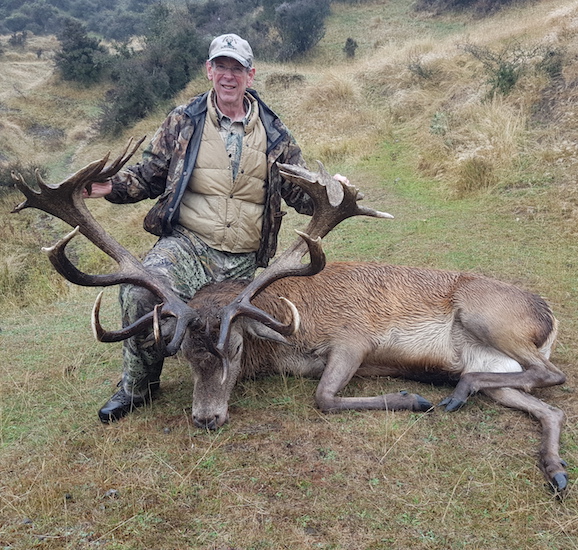 "What an experience! Luke's knowledge of the station we hunted and his consummate skills as a guide made for fantastic hunting.  We saw lots of game and two spectacular stags, one of which became mine. Thanks Luke and the Monarch staff for making my hunt of a lifetime happen. We will do this again!"

- Mark schuck -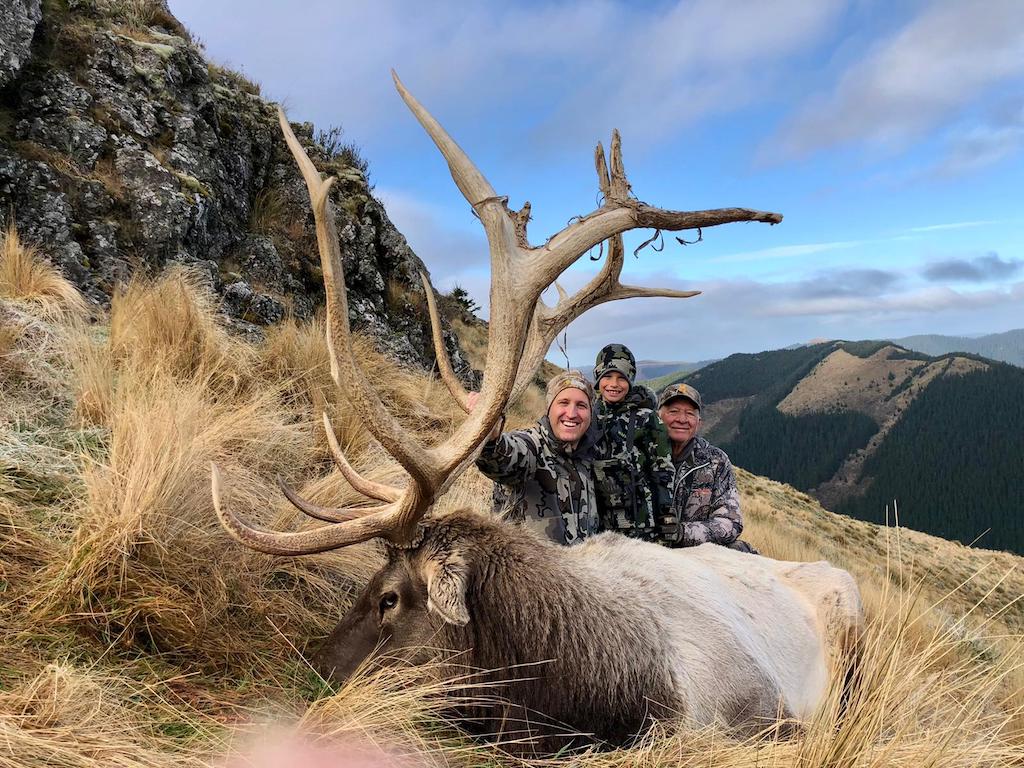 What a epic trip New Zealand has been, just finished up hunting. We took 24 animals, Henryshot 5 different species, dad took 4 different species and I took 11 different species. Stag,Wapiti, Goat, Boar, Sheep, Turkey, Whitetail, Wallaby, Fallow, Tahr, and Chamios. Monarch New Zealand is simply the best in the business thanks Luke Romano for running a top shelf outfitting business, cheers!!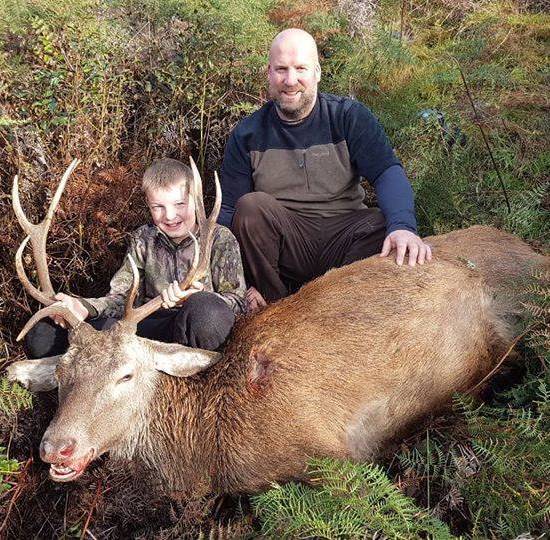 Thanks Luke! We had an awesome weekend. Jonty was pumped after shooting his first Red Stag and sticking his first pig.

- Chris Glassford -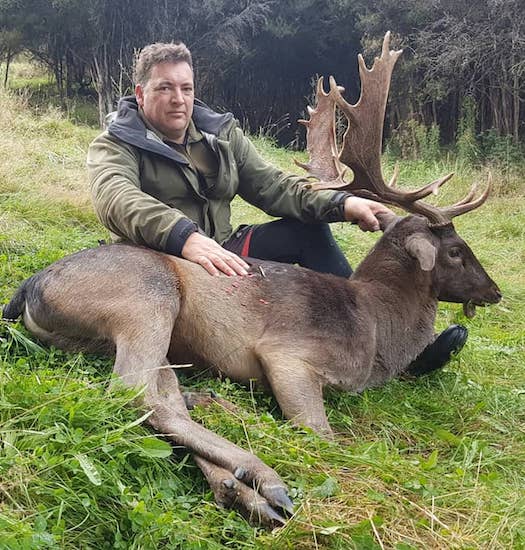 Whether it was trophy hunting or meat harvesting, going hunting with Luke was a great time and really successful too. And the locations that Monarch takes you too were some of the best landscapes in New Zealand!!!! Our hunting adventure was a real experience in such a beautiful part of the world.
- Justin Long -