WE PROMISE – WE DELIVER
TRIPS OF A LIFETIME
NO TWO MONARCH TRIPS ARE EVER THE SAME.
EACH ITINERARY IS CUSTOMISED TO YOU.
But how do you know where to start if you are not a regular traveller to New Zealand? Here are some sample itineraries of trips we have created with our clients. Some trips you travel alone, others you can choose to have a Monarch guide in the background to show you the really amazing places off the beaten track, take the hassle out of driving or help with those things which are sometimes a little hard to organise in a foreign country.
On the sample itineraries below we suggest some of the variations that our clients like. Things like choosing a Southern Alps Taxi (we think you call them helicopters) to move between spots instead of driving, having the chef come to your residence instead of heading out, or adding in an extra day here and there. If you see an itinerary that seems of interest start by filling in the enquiry form where we will ask you for some preferences. We will then come straight back to you on your preferred method of communication at a time that suits you and start to shape the most perfect New Zealand adventure.
After enjoying a few days hunting your trophy red stag, tour some of our beautiful country and experience a tahr hunt in our alpine regions. Then head south for a few days sightseeing in the adventure capital, Queenstown.
Red Stag & Bull Tahr
Hunting
Fly fish for large wild trout or salmon as well as challenging yourself to bag that sought after trophy red stag. All whilst taking in the breathtaking scenery of New Zealands stunning south island.
Hunting &
Fishing
After an exhilarating 3 days of hunting, take in some more of what New Zealand has to offer with a few days at the coastal resort of Kaikoura where you can kayak with seals or view whales from the sky.
Hunting &
Whalewatching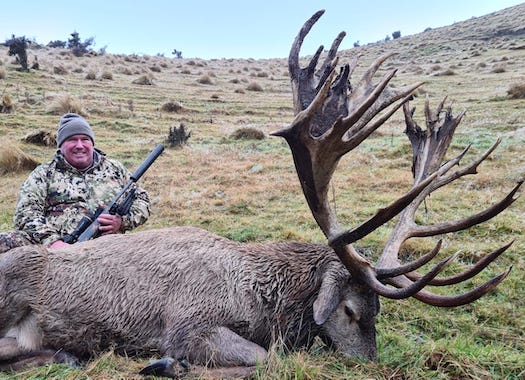 Probably the best outfitted hunt I have ever been on. Beautiful lodge and property. The guides were top notch and extremely professional. The food was excellent and everybody in the organization was a pleasure to deal with. They all went above and beyond to make sure we had a great time.

- BALLARD -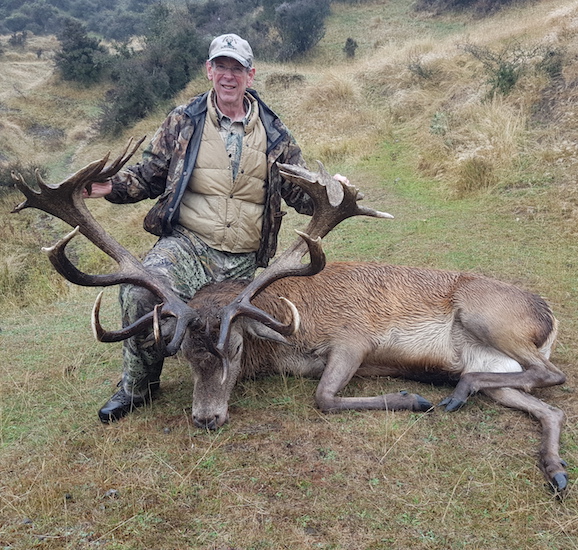 "What an experience! Luke's knowledge of the station we hunted and his consummate skills as a guide made for fantastic hunting.  We saw lots of game and two spectacular stags, one of which became mine. Thanks Luke and the Monarch staff for making my hunt of a lifetime happen. We will do this again!"

- Mark schuck -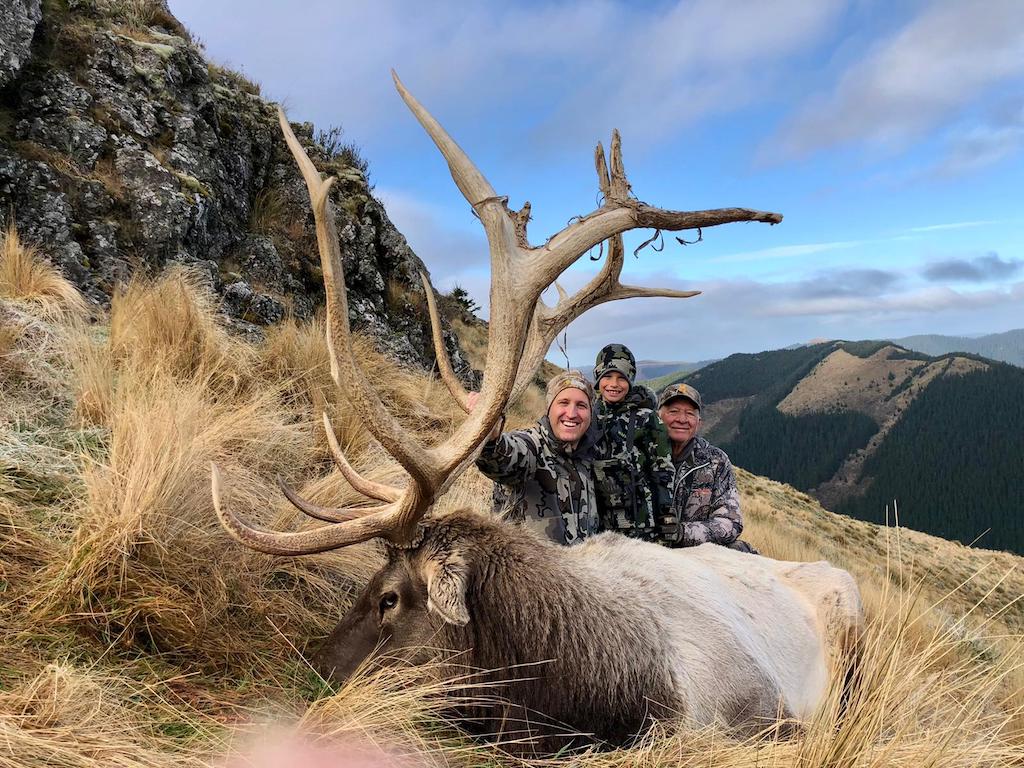 What a epic trip New Zealand has been, just finished up hunting. We took 24 animals, Henryshot 5 different species, dad took 4 different species and I took 11 different species. Stag,Wapiti, Goat, Boar, Sheep, Turkey, Whitetail, Wallaby, Fallow, Tahr, and Chamios. Monarch New Zealand is simply the best in the business thanks Luke Romano for running a top shelf outfitting business, cheers!!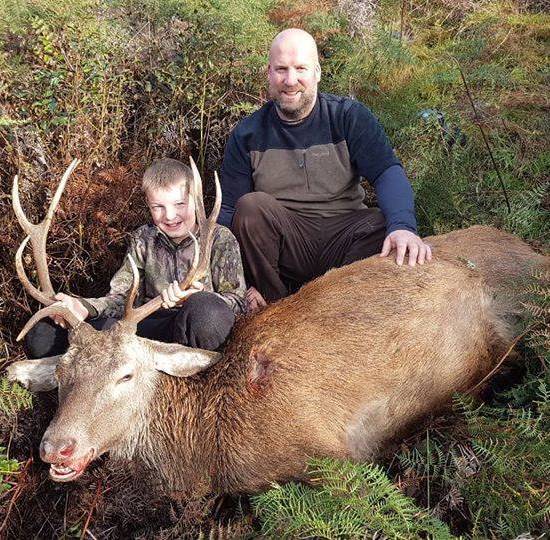 Thanks Luke! We had an awesome weekend. Jonty was pumped after shooting his first Red Stag and sticking his first pig.

- Chris Glassford -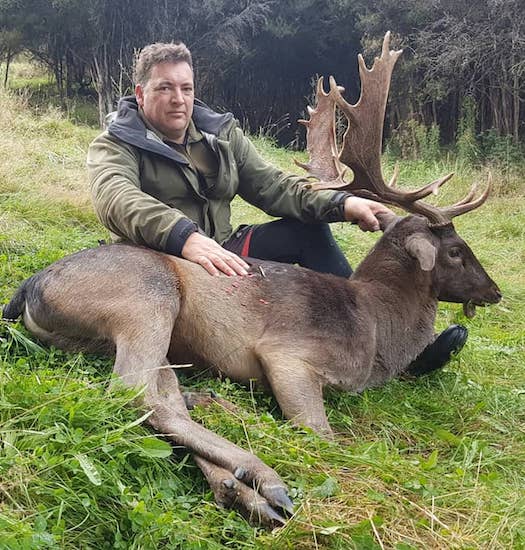 Whether it was trophy hunting or meat harvesting, going hunting with Luke was a great time and really successful too. And the locations that Monarch takes you too were some of the best landscapes in New Zealand!!!! Our hunting adventure was a real experience in such a beautiful part of the world.
- Justin Long -