WHAT DO THE PRICES INCLUDE?
All Monarch prices are inclusive of everything required while you and your trophies are in our care. This includes food, accommodation, trophy fees, any land access fees if necessary, guides, transfers, rifles and ammunition. Monarch offers exclusive access to New Zealand's premium hunting on the most amazing high country stations in the South Island. This means quite simply we can guarantee the very best hunting experience for all budgets.
HOW BIG IS THE AREA I WILL BE HUNTING & IS IT FREE RANGE?
You will have access to our privately owned 26,000 acre wilderness or you can hunt our 4,500 acre block with estate style hunting. You also have access to 50,000 acres at privately owned Minaret Station. We also have access to a further four million acres including National Parks. We have world class hunting in all areas.
WHAT SORT OF FITNESS LEVEL DO I NEED?
We can tailor the hunts to match you fitness although you will need a medium level of fitness to pursue some stags or retrieve your trophy in the steep high country
WHEN IS THE BEST TIME TO TRAVEL FOR HUNTING IN NEW ZEALAND?
The best time for Hunting red Stags is Early February to late July early August. Chamois and Bull Tahr have a similar peak time being mid-March to June. Fallow Buck peak time is early April to May. Most animals can be harvested from mid January to October.
WHAT FIREARM PERMITS DO I NEED?
You don't require a firearms permit when hunting with Monarch, as you will be accompanied by a Monarch guide that has a current NZ firearms license.
CAN I BRING MY OWN GUN OR BOW?
Yes! Absolutely. Despite popular opinion New Zealand is very welcoming of hunters and their equipment. We can assist you with the necessary police paperwork before you arrival. It is important, however, that you are aware of restrictions in your home country to bring your gun back as these are often stricter than bringing your gun to New Zealand. All our guides have quality firearms ranging from .270 and 300 win mag right thru to .338 Lapua Mag for those long range shooters. Bows can be transported to New Zealand as part of your baggage allowance.
HOW DO I GET MY TROPHY HOME?
We will introduce you to one of New Zealand's most respected taxidermists. You can then decide whether you would like your trophy mounted here in New Zealand or the skin and antlers expedited and sent to you. The taxidermist will then work with you to ship your trophy home in the most cost effective and speedy method.
CAN I BRING MY FAMILY AND WIFE? NON HUNTERS?
We recognise that not everyone gets to go away on a hunting trip. In fact, the greatest majority of our clients are couples and families - nearly always with at least one non-hunter. We take as much time designing our hunting vacations around the non-hunters as the hunters. We ensure there is lots to do from sightseeing to adventure activities or just relaxing with maybe a spa treatment.
HOW DO I GET TO NEW ZEALAND & YOUR HUNTING AREA?
You can fly into Auckland or Christchurch with many of the major airlines. Our team will assist you with the best way to get to New Zealand from anywhere in the world and we will offer you the best options of transfer when you arrive as part of the booking process. If you require information on driving in New Zealand or rental cars we can also supply this during your booking.
I HAVE REDUCED MOBILITY, CAN I STILL HUNT?
Yes! Monarch welcomes all to New Zealand's hunting landscape and will cater for anyone that has reduced mobility. Monarch will modify normal hunting tactics so you are able to enjoy and achieve your New Zealand hunting dream.
VIEW OUR POPULAR HUNTING PACKAGES
After enjoying a few days hunting your trophy red stag, tour some of our beautiful country and experience a tahr hunt in our alpine regions. Then head south for a few days sightseeing in the adventure capital, Queenstown.
Red Stag & Bull Tahr
Hunting
Fly fish for large wild trout or salmon as well as challenging yourself to bag that sought after trophy red stag. All whilst taking in the breathtaking scenery of New Zealands stunning south island.
Hunting &
Fishing
After an exhilarating 3 days of hunting, take in some more of what New Zealand has to offer with a few days at the coastal resort of Kaikoura where you can kayak with seals or view whales from the sky.
Hunting &
Whalewatching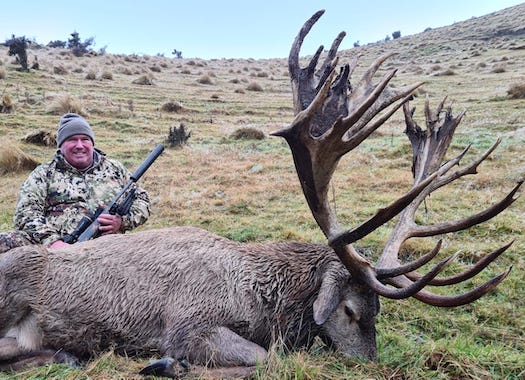 Probably the best outfitted hunt I have ever been on. Beautiful lodge and property. The guides were top notch and extremely professional. The food was excellent and everybody in the organization was a pleasure to deal with. They all went above and beyond to make sure we had a great time.

- BALLARD -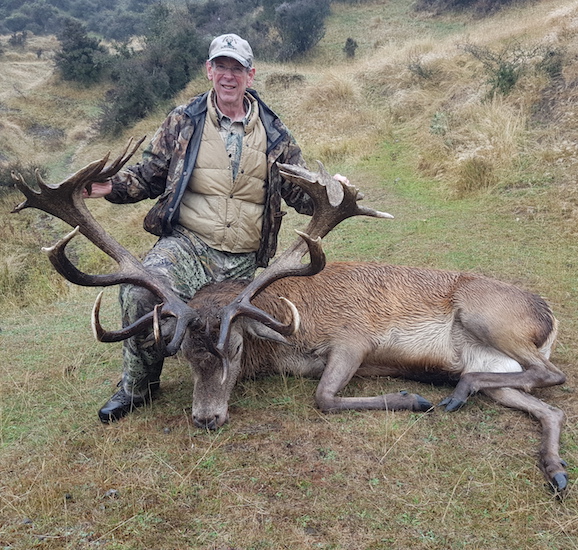 "What an experience! Luke's knowledge of the station we hunted and his consummate skills as a guide made for fantastic hunting.  We saw lots of game and two spectacular stags, one of which became mine. Thanks Luke and the Monarch staff for making my hunt of a lifetime happen. We will do this again!"

- Mark schuck -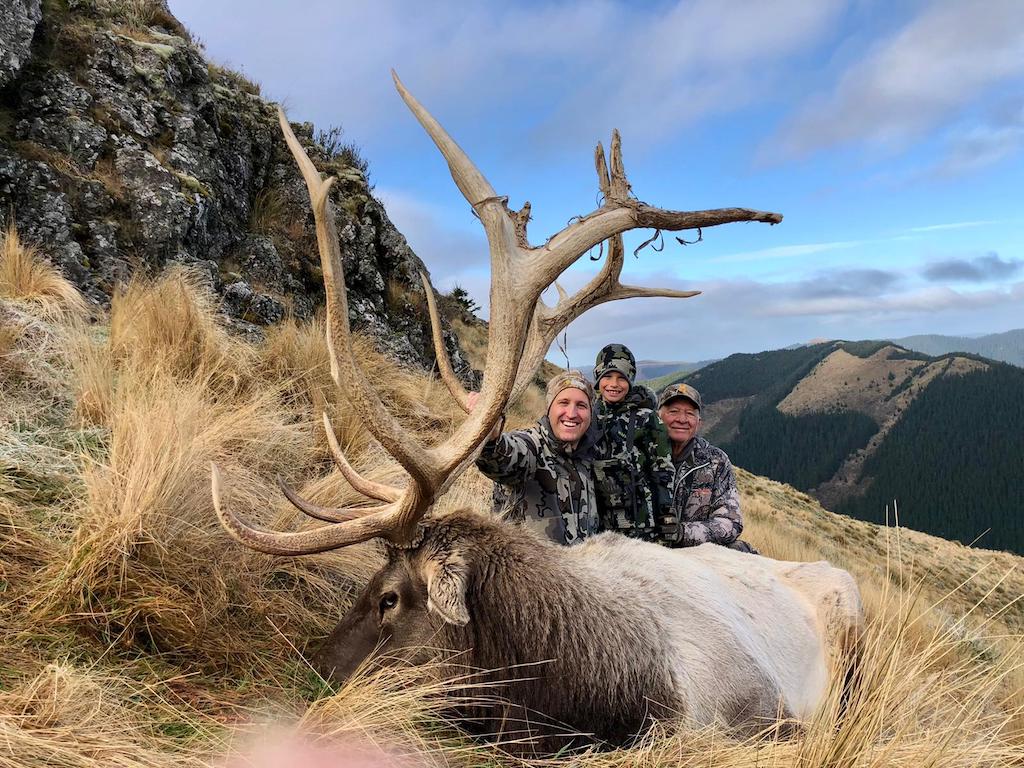 What a epic trip New Zealand has been, just finished up hunting. We took 24 animals, Henryshot 5 different species, dad took 4 different species and I took 11 different species. Stag,Wapiti, Goat, Boar, Sheep, Turkey, Whitetail, Wallaby, Fallow, Tahr, and Chamios. Monarch New Zealand is simply the best in the business thanks Luke Romano for running a top shelf outfitting business, cheers!!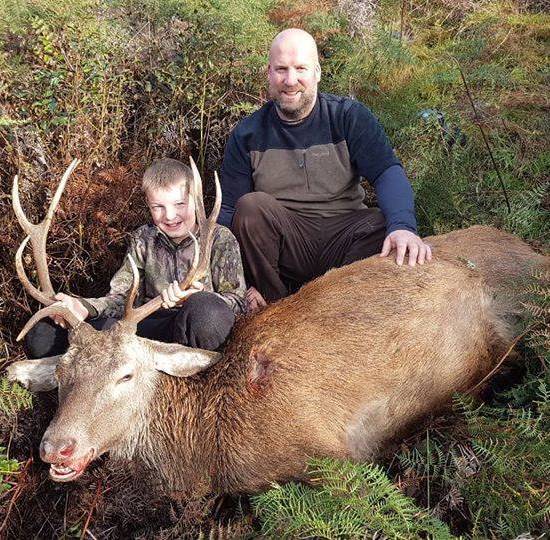 Thanks Luke! We had an awesome weekend. Jonty was pumped after shooting his first Red Stag and sticking his first pig.

- Chris Glassford -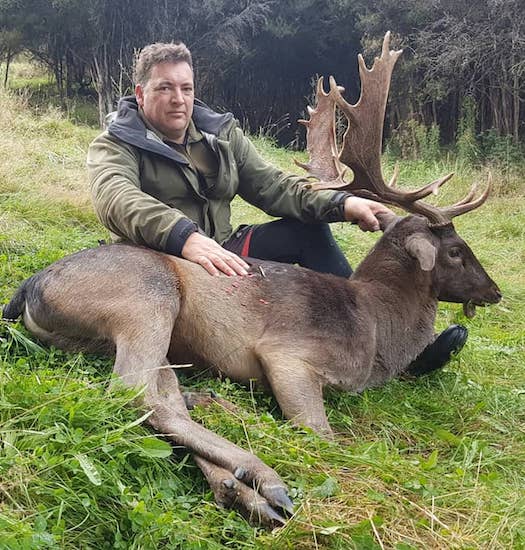 Whether it was trophy hunting or meat harvesting, going hunting with Luke was a great time and really successful too. And the locations that Monarch takes you too were some of the best landscapes in New Zealand!!!! Our hunting adventure was a real experience in such a beautiful part of the world.
- Justin Long -